Meet Dr. Kimberly Lorenz
Dr. Kimberly Lorenz loves being a chiropractor. Seeing her patients meet their goals is so rewarding. She nails down the root cause of their pain, successfully addresses it, and helps them feel better.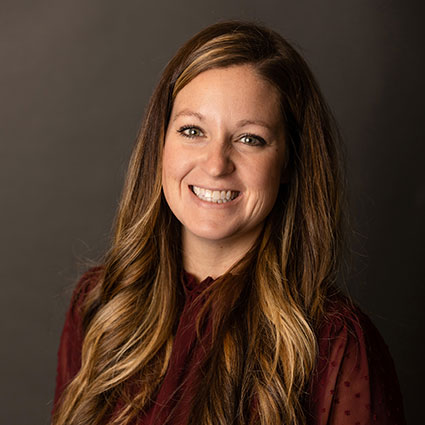 Making a Choice—and a Change
Dr. Kimberly worked in a chiropractic office while an undergrad at Southwestern Oklahoma State University. At the time, she had decided to pursue a career as a Physician's Assistant. During discussions, the doctors at the practice asked why she hadn't considered chiropractic.
After watching patients come in with so many issues, and their success with chiropractic, she decided that was what she wanted to do. After graduation, she applied to Logan College of Chiropractic, now Logan University.
Dr. Kimberly only had a basic knowledge of chiropractic when she entered Logan. During her time there, she gained so much more insight into what chiropractic could do. This reaffirmed she had made the right decision. She earned her Doctor of Chiropractic degree in 2012.
The Practice Today
Dr. Kimberly switched from traditional medicine to alternative medicine, and after graduation, she was convinced that natural and holistic therapies were the best and only way to provide care to patients.
Over the years, she has seen the benefits for her patients when they combine traditional methods and chiropractic. She has established a relationship with a local medical doctor, and now they work together for the benefit of patients.
EXPLORE CHIROPRACTIC
Outside the Practice
Dr. Kimberly is passionate about her family and Christian values. Her faith guides her decisions both at work and home. She married her husband, Neal, shortly after graduating from Logan. His job led them to Texas and eventually, Littlefield. She enjoys spending time with her husband and two young sons. They love to travel and share new experiences with the boys.
Get Started on Your Journey
Chiropractic can reduce your pain and help you get back on the path to better health. Contact Lorenz Family Chiropractic to make an appointment. Be sure to ask about our new patient special!
---
Dr. Kimberly Lorenz | (806) 485-7000